Mölle – Kullen 4,8 km
Approx 1,5 hrs
The trail from Mölle to Kullen's lighthouse is about 4.8 km and takes approximately 1,5 hours. The walk to the lighthouse weaves through a spectacular variety of flora that includes birch and beech forests, gentle hills, open meadows and rocky outcroppings offering some fantastic views.
The path is not very steep but occasionally one encounters steeper and rockier areas requiring more care. This is a good stretch for children who want some adventure together with adults. The trail around the peninsula is not a place for baby strollers.
Up at the lighthouse, there is a lot to discover and the Naturum Kullaberg visitor's centre, as well as the Kullaberg guides, have many exciting activities to offer. You can easily spend a day up here and join exciting tours.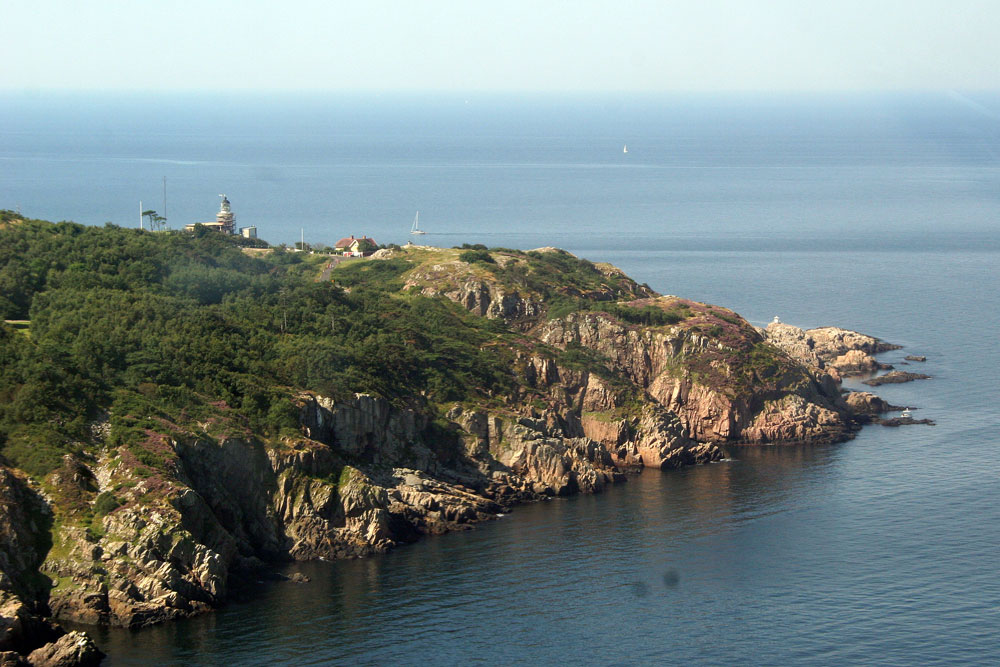 There is a hotel nearby, Kullagårdens Wärdhus, where you can stay the rest of the day and continue on the north side of the peninsula the day after.
The stretch from Kullen's lighthouse to Arild is approx. 12,5 km, approx 6-7 hrs if you choose a full day walk.
Kullen – Arild 12,5 km
Approx 6-7 hrs
The trail on the north side begins just before the parking area down from the lighthouse. About half the distance of the path winds through beech forest. The trail on this side of the peninsula is hillier than on the southern side and includes some steeper stretches to manoeuvre.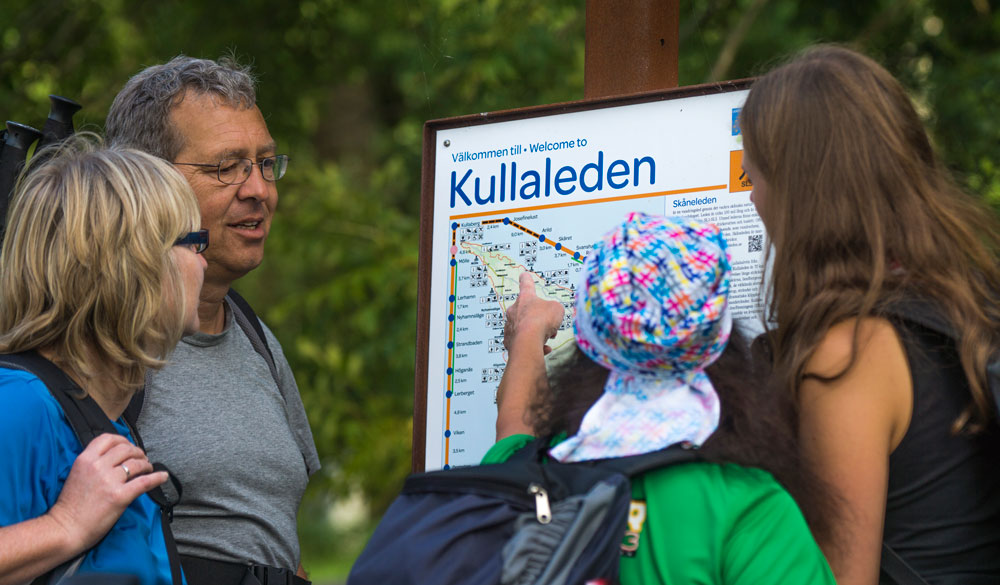 There is a viewpoint at Josefinelust overlooking the sea and a rocky swimming area and caves below. From this point, there are signs for a resting place with a small shelter and WC, distance approx 300 meters from the trail.
After another 1,5-2 hrs, you will reach a crossroad "Djupadal" with signs to Mölle (approx 30 minutes) – which could be a good idea for a lunch stop and/or an overnight stay before you continue the next day down/uphill to Arild (approx 6 kilometres and 3-4 hrs).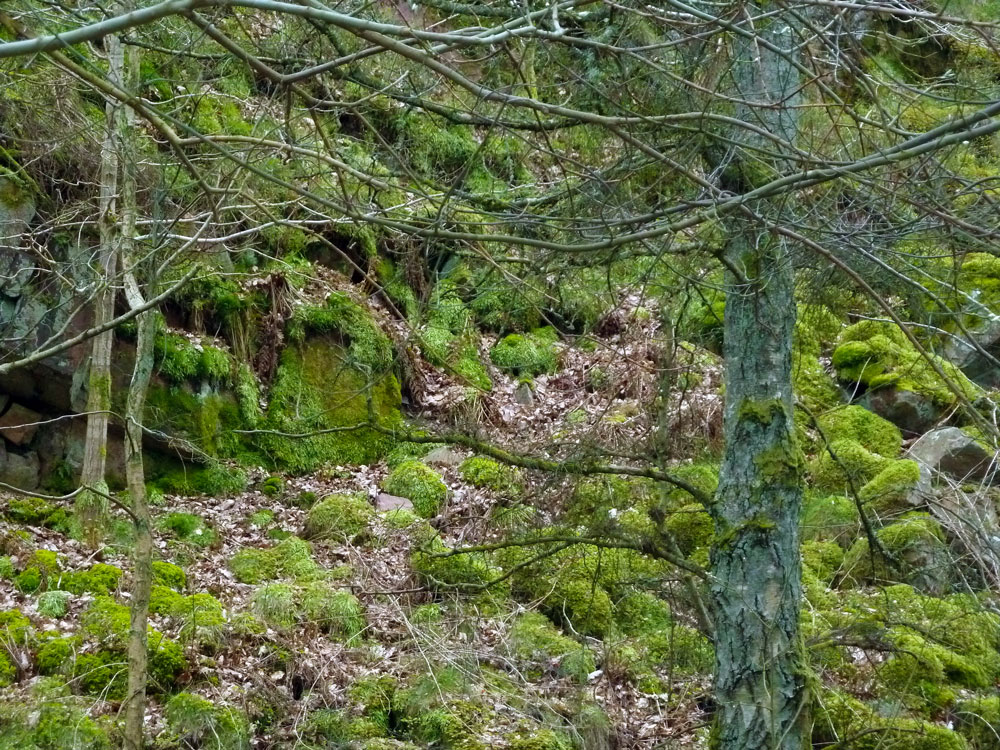 It takes approximately 3 hours to walk from Djupadal to the old cottage Himmelstorp. The landscape becomes more open and suddenly you pass a forest pond before turning into the forest again and finally reach Himmelstorp and the path down towards Arild. The last part of the stretch is relatively easy and from Himmelstorp to Arild, it takes approximately 1 hour.
There are no resting places in this section of the trail.
Find more detailed maps on:
Skåneleden.se Section 1-6 of SL 5
/alert]