Maps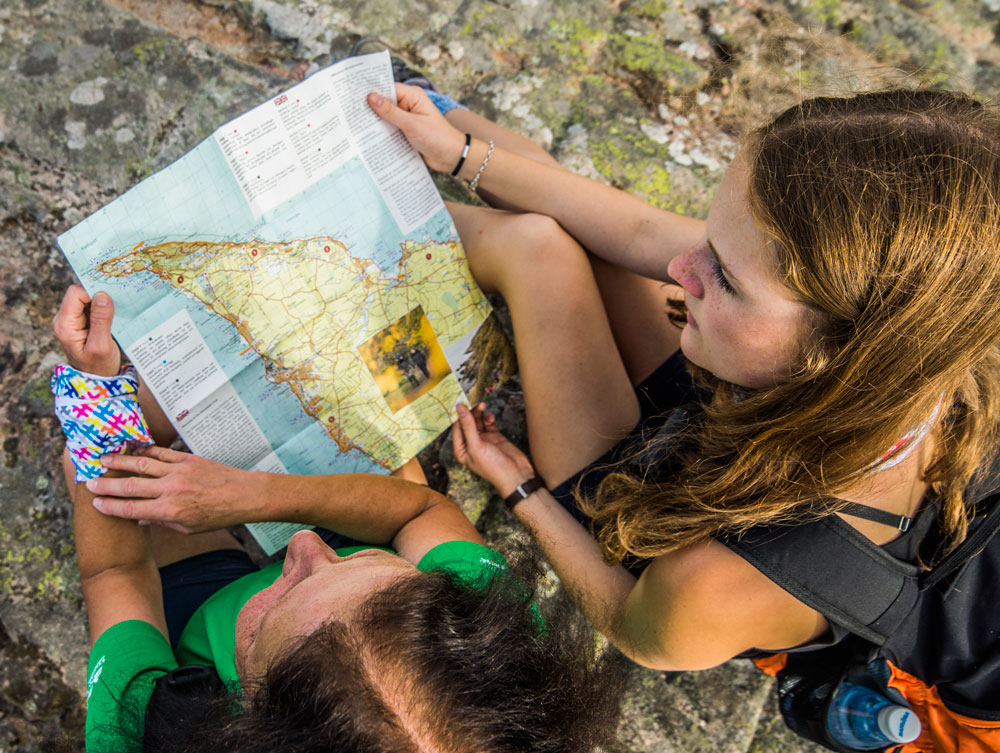 Buy a printed map! Total length of the SL 5 trail is 114 km, divided into 9 stages (Kullaleden section 1-6, 70 kilometers). Detailed map 1:50,000 with brief stage text, explanation of symbols and general information in Swedish and English. Durable and waterproof. Issued by Region Skåne in 2013.
Further information: skaneleden.se, also sold by the tourist offices on site.
PDF maps for sections are available at Skåneleden.se
Choose Öresundsleden SL5, section 1-6 for Kullaleden
Overview
The Skåneleden trail system

Red dots are shelters.
Staying and eating
Grading
Kullaberg (from Mölle to Kullen Lighthouse and back to Arild):
Undulating terrain, steep sections on nature trails exist. (+)
Other:
Easy – varied terrain with only minor height differences, more than 50% of the stretch runs on nature trails. (-)
In the Helsingborg city there will be stairs.
There are signs in all the village harbours with information about the local sights as well as a detailed map.
Download a map
Download an copy of the sign with overview map and information for Kullaleden. Perfect for use in your phone or iPad.