Maps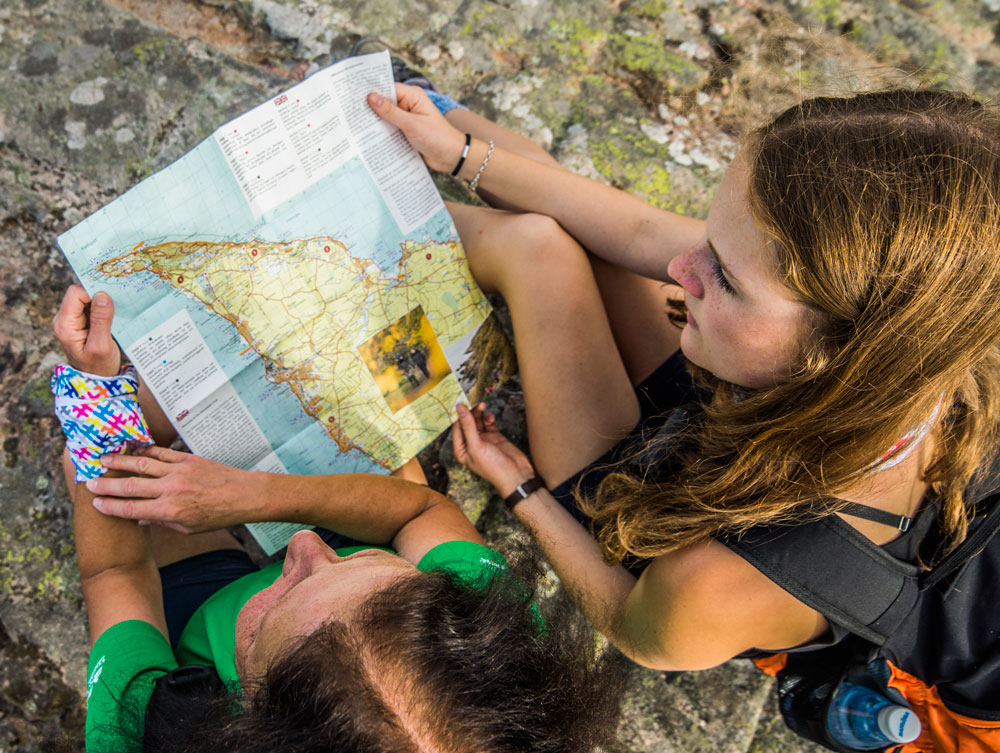 Get a printed map!
Total length of the SL 5 trail is 114 km, divided into 9 stages (Kullaleden section 1-6, 70 kilometers). Detailed map 1:50,000 with brief stage text, explanation of symbols and general information in Swedish and English. Durable and waterproof. Issued by Region Skåne in 2013. Available at tourist offices or order from Skåneleden's website. (Link)
Further information: skaneleden.se.
Overview
The Skåneleden trail system

Red dots are shelters.
Staying and eating
Grading
Kullaberg (from Mölle to Kullen Lighthouse and back to Arild):
Undulating terrain, steep sections on nature trails exist. (+)
Other:
Easy – varied terrain with only minor height differences, more than 50% of the stretch runs on nature trails. (-)
In the Helsingborg city there will be stairs.
There are signs in all the village harbours with information about the local sights as well as a detailed map.
Download a map
Download a copy of the sign with an overview map and information for Kullaleden. Perfect for use in your phone or iPad.